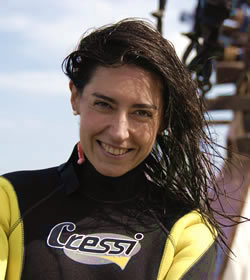 Maite is an essential part of the images produced by Magic Sea whenever the beauty of the ocean is combined with the human element.

The photos of Maite have been used in numerous front covers and published hundreds of times in advertising and articles of diving destinations.
Her accurate diving skills and her graceful movements underwater are the perfect combination for outstanding photos that show exactly what scuba divers experience while diving.
She produces the kind of images that make people want to be there, diving the same reef or watching the same animal. Her relaxed attitude towards scuba diving communicates the serenity of the underwater realm.

Being an experienced diver, her knowledge of marine life is important when finding and interacting with tropical species.
The images of Maite are the perfect complement for any advertising campaign or promotion of a diving destination which will make people travel thousands of miles to visit a new dive site because they wish to be "the diver in the picture".
Some of the most prestigious dive destinations, like the British West Indies, use Maite Uribarri as underwater model: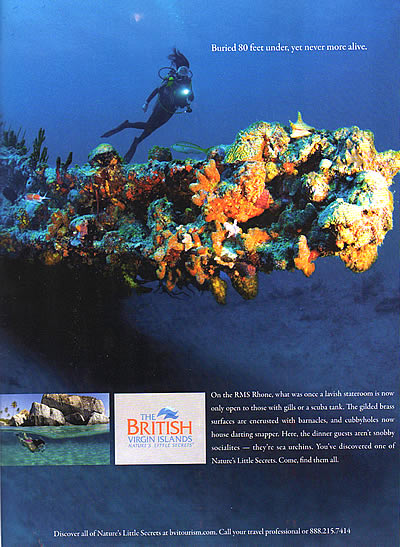 June 2008:

The team Maite Uribarri - Carlos Villoch won the 1st prize in the Underwater Photo Competition in Gran Canaria which gathers the best photographers in Europe

Maite received again the prize to the Best underwater Model:
October 2007:

The team Maite Uribarri - Carlos Villoch won the prize to the best Ambient Image in the Underwater Photo Competition which has taken place in El Hierro - Canary Islans, Spain with this photo (left).


image taken during the same competition.